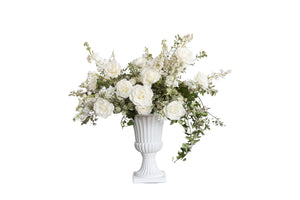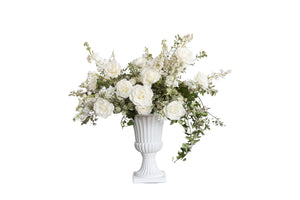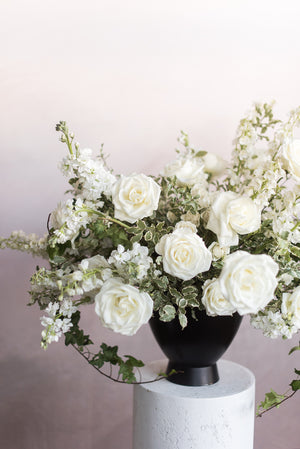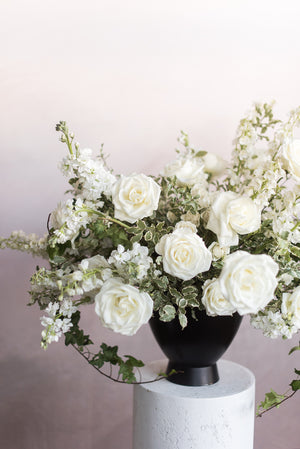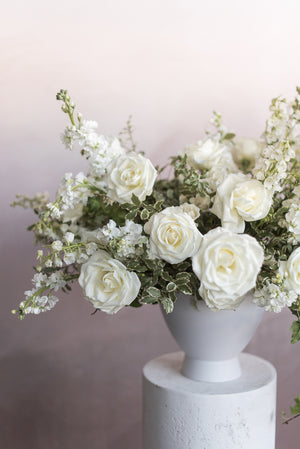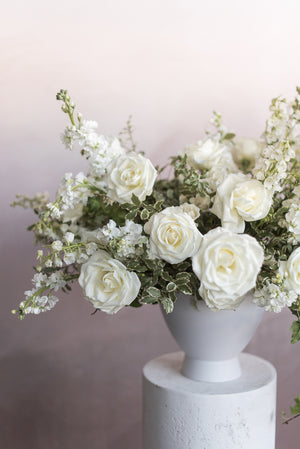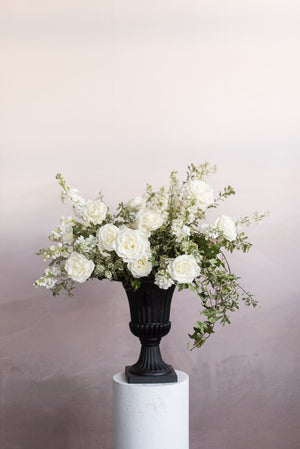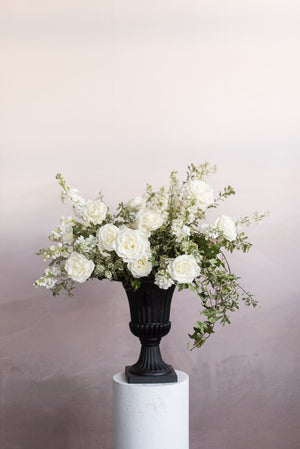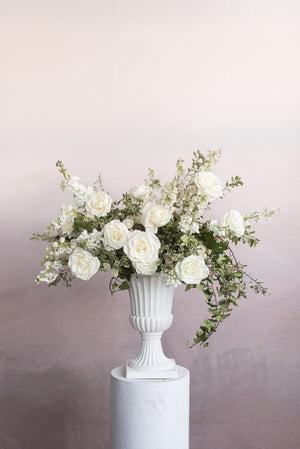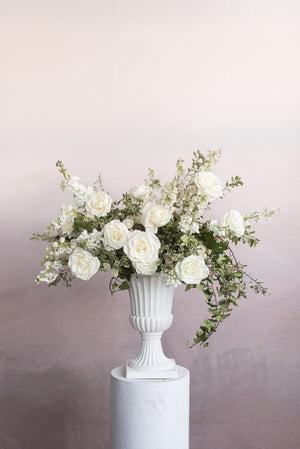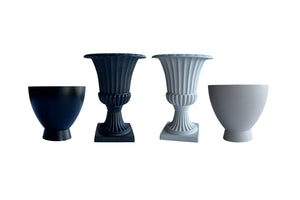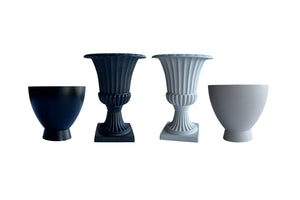 On Sale
Pearl Statement Arrangement
Introducing the star of the show of our Pearl Collection, this Statement Arrangement is the perfect addition to the main attraction of your event. Elegant silky blooms and scale make this the perfect accent on a bar top or as a focal piece. 
–––––––

Size and Vase Options
The floral portion of this large scale focal element averages 20-24 inches in diameter at her widest (though she'd never admit it), and 24-26 inches tall, ideal for a bar top or ceremony accent. Add the vase dimensions to that and WOW she's a show stopper!

Vase options include white modern urn, black modern urn, white traditional urn, or black traditional urn (all plastic). 
Traditional Urn: approx. 16"h
Modern Urn: approx. 10"h
Flowers will be delivered as a separate piece from the vase. To create your final product, simply place the dish of flowers on top of the urn and voilà! 
–––––––

Please place your order at least 10 days in advance of your Pick Up/Delivery Date. Orders placed with less notice may be automatically refunded. If you're looking to place an order for an event in less than 10 days, please email thevillage@sweetrootvillage.com for assistance.
For additional questions about delivery, customizations, and policies, check out our
 

FAQ page!